---
Elegance Wax Crystals, the easy way to make candles
Elegance Wax Crystals provides you with a great and easy way to create your own unique candles.
The pure white, snow-like crystals are made from 100% natural plant based wax which is responsibly sourced.
Our wax offers a great environmentally clean way to fill your home with candlelight without the toxic or carcinogenic fumes created by other candles containing paraffin wax. Elegance Wax Crystals produce minimal soot whilst burning, are odourless and are biodegradable making it cleaner for your home and the planet.
Recycle your old candle containers or fill your favourite dishes or bowls with our versatile crystals to make candles to bring a touch of elegance in every room of your home and for great atmosphere in your garden in summer.
Although Elegance Wax Crystals are pure white you can add your own touch by enhancing them with wax dye or food colouring. They also float on water so unleash your creativity today and start filling your home with custom candles made by you.
---
Blog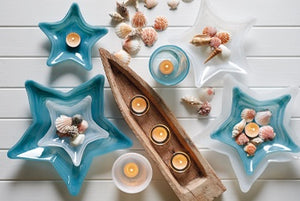 We are happy to welcome new ranges of products selected from ranges supplied by Parlane International. For nearly 50 years Parlane has been a trusted leading home interiors brand, offering...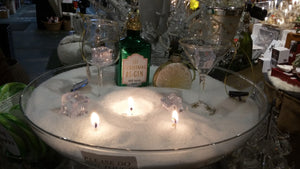 Elegance Wax Crystals are now on sale at our 1st retail outlet, The Tree Barn, Greenfield Farm, Christmas Common, Watlington OX 49 5HG. www.thetreebarn.co.uk